About the Book
Recording facts about what we love is a treasured human ritual.
As collectors of magnificent crystal skull art, we can forget to list the details of our skull's arrival in our lives, and so many other facts that are important to remember. Keeping a diary of these precious purchases is an ideal way to document your collection for insurance purposes, for educational reasons, or if it comes time to pass your skulls on to a future trusted guardian of your crystal family.
FUN 'fill in the blanks' style makes notating your collection easy! Diary pages for details you can include about your collection!
Features & Details
Primary Category: Reference
Additional Categories Crafts & Hobbies
Project Option: 5×8 in, 13×20 cm
# of Pages: 86
Isbn
Publish Date: Jan 19, 2023
Language English
Keywords

journal

,

collectors

,

collector

,

skulll

,

crystal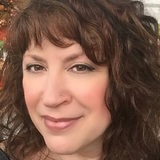 Just your favorite neighbor who speaks to the departed, Gia Qamar has been drawn to all things spiritual since early childhood. During her work as a Psychic, Medium and Reiki Master, she began to perceive 'whispers' from her collected skulls. She took their advice and, each time, learned they were correct! And so the story of her Skull Council began. A former professional Middle Eastern Dancer with a troupe of dancers and sold out dance classes, Gia left a promising career as a newspaper and magazine writer to follow her dance dreams. But soon her childhood spiritual yearnings called and Gia returned to her work reading Tarot and honoring both her clients in the living as well as on the other side of the veil. Her joy is evident in all facets of her life, especially in her ability to share stories of her adventures.