RELAXING LANDSCAPES - coloring book - TOME I
by Marie Dudek
About the Book
RELAXING LANDSCAPES colouring book TOME I

ABOUT;
Hi :) My name is Marie Dudek and this is my first published colouring book!
I drew everyone of these images on paper with ink, then scanned them and edited them, just a little so that they can be perfect for you!
This project took almost a year to complete. It was hard and it was easy, but I am very proud of the finished product and to have been able to accomplish this by myself!

THE BOOK;
In this book, you will find landscape that are ranging from flowers, to mountains, to trees with water landscapes, underwater landscapes and a lot of stars!
So if you feel stressed out, or maybe bored, come check it out!

This book contains 22 illustrations that you can colour!
And it is in the format of 8x10inches!

There are some images that are slightly off centered, but I think it's not so bad.
They are still looking crisp and the quality is pretty good!

Thank you to have stopped on my page and for your interest !
Features & Details
Primary Category: Children
Additional Categories Scrapbooking, Christmas
Project Option: 8×10 in, 20×25 cm
# of Pages: 50
Isbn
Publish Date: Aug 24, 2022
Language English
Keywords

art therapy

,

adult coloring

,

coloring book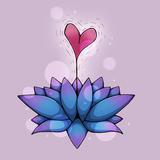 Hello :) My name is Marie Dudek and I am a freelancer artist and illustrator from Canada! On here you can find; -Notebooks -Coloring books That I made all myself! I also have a Etsy shop here; --> https://www.etsy.com/ca/shop/MarieDudek if you would like to buy the separate pages of the coloring books OR some stickers OR other goodies! I think that's about it, I am just trying to do what I love and share it with the world! CONTACT; You can message me on my instagram here; --> https://www.instagram.com/niesmiala_kobieta/ Thank you, hope you like what you see here! Marie -x